Our first new cutter, 'Unity', was built from a half model based on a Cornish working boat but with a pole-masted pilot cutter's rig.
She was launched in July 2016 and had a very successful maiden voyage to the festivals at Brest and Douarnenez.
To see more images of Unity, click the Gallery link below.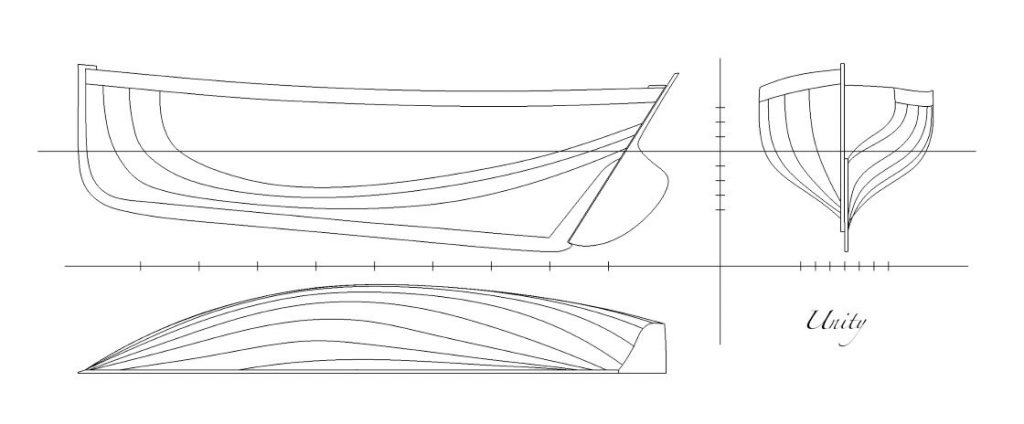 ---
Pictured are some of the models and patterns used in the creation of Unity.